13/06/03 - 20/03/13
Layla was an Irish Setter bitch, bred by Linda King in Kent

Sire: Show Champion Kirkavagh Fidalgo JW
Dam: Show Champion Kirkavagh Lalibela JW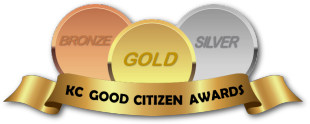 My mum had wanted an Irish setter for 30 years and eventually decided the time was right once we had grown up so we did our research and found the Kirkavagh Kennel.
We were lucky enough to be able to have one of Linda's pups, for which we will be forever grateful.
We couldn't have wished for a better dog or breeder to introduce us to this wonderful breed.
Layla was a one in a million, a complete pleasure to live with. Her temperament was perfect in every way.
Sadly, we had to make the most difficult decision to let Layla go to a better place. She had been battling Cushing's Disease for a long time and sadly it took her from us way too early.
Forever in our hearts beautiful girl xxx

Pasttimes Kensitas
10/08/04 - 14/08/15

Tia was a Red Tri Australian Shepherd bitch, bred by Nicola Burridge in Bedfordshire

Sire: Bayshores Paparazzi (Import USA)
Dam: Pasttimes Landgirl

After having Layla for a year we decided that it was the right time to get her a playmate.
I'd decided I wanted to take up obedience and the obvious choice would have been a Border Collie but I don't do normal so after some research we went for the more unusual choice(at the time) of an Aussie.
She was unbelievably clever, sometimes too clever for her own good!
Unfortunately Tia was dog aggressive so I was unable to do serious obedience as I had wished.
Tia was always on the go, never stopped but did give the best cuddles ever!!